What is ShopLoyal?
When it comes to interacting with your favorite locally owned businesses, ShopLoyal gives you the Insider advantage.  As a loyal patron, you deserve an elevated experience and should be first in line for rewards from the businesses you frequent the most.
ShopLoyal allows small businesses to recognize your loyalty by delivering you an extended level of customer service, featuring VIP offers, personalized treatment and real time two-way messaging.  Our goal is to make shopping local your first choice.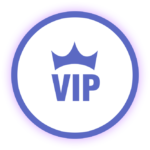 Connect With Businesses
Find your favorite locally owned businesses and become their Insider to get subscribed to their notifications.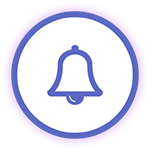 Receive Real-Time Alerts
Get exclusive, real-time insider information and VIP deals.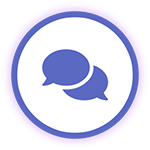 Chat with Businesses Directly
For next-level customer service, message businesses directly for special requests, customer service, and more!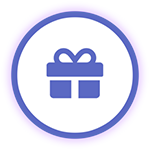 Create Special Requests
If your favorite business doesn't have exactly what you want, make a special or custom order.

Our Mission:
ShopLoyal is driven to facilitate and grow local businesses in order to sustain local communities.  We empower local merchants to compete with online and big box retailers and win!
How It Works
Download and register with ShopLoyal for free.
Select your favorite locally owned business to personalize your local shopping experience.
Start receiving their exclusive, real time, highly valuable notifications
Use the two-way chat feature to make customized requests, get expert advice and benefit from an upgraded level of customer service and attention.
Offers your favorite businesses might send include:
Exclusive flash sales, deals and offers
VIP ONLY discounts on items you've been coveting
Invitations to be the first to see new items
Front-of-the line access to special events and product launches
Early bird invites to shop the sales before everyone else
Priority reservations, registration or enrollment at your gym, kids classes, restaurants and more
Opportunities to customize or request special items on your shopping list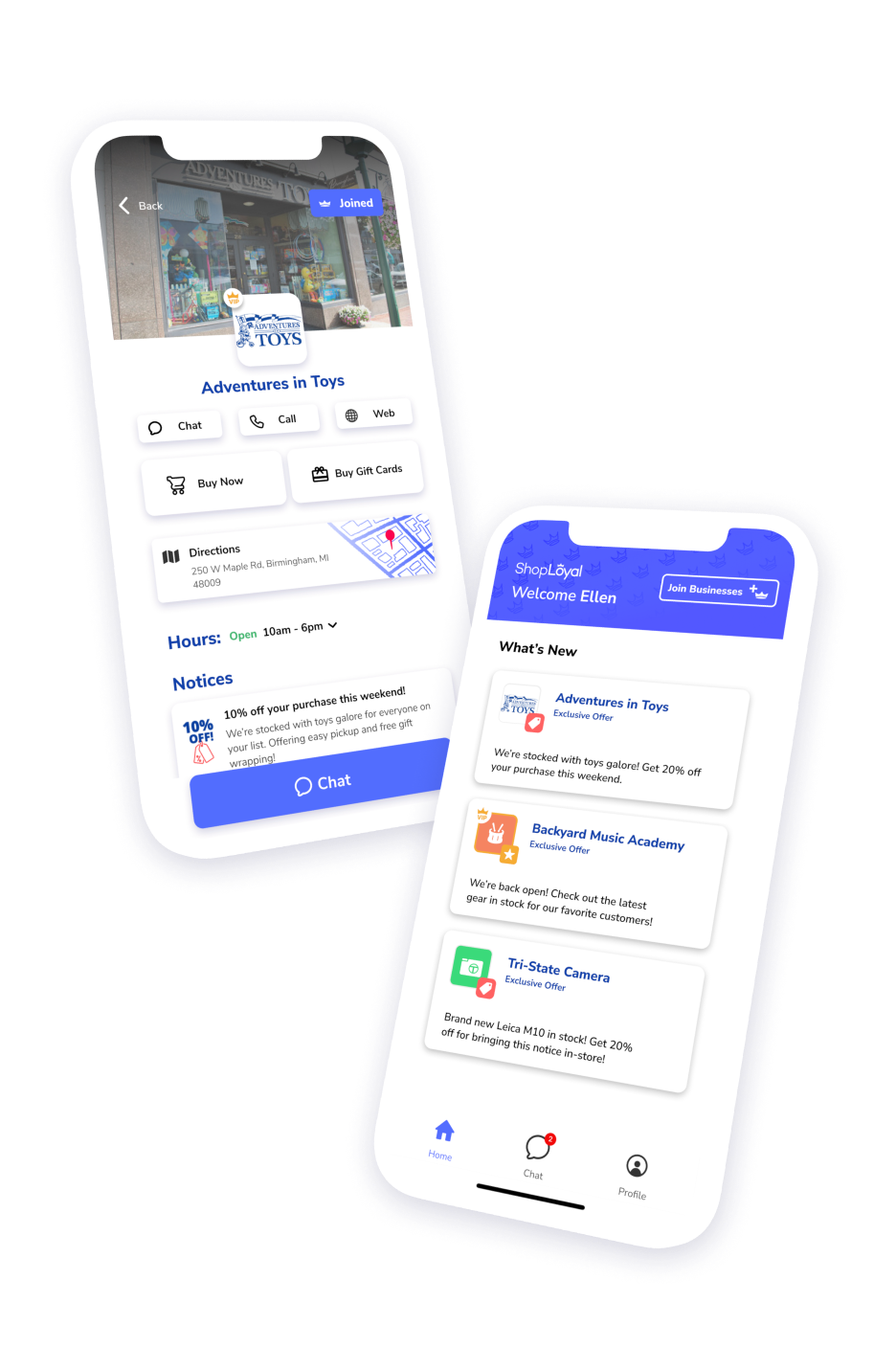 We Proudly Sponsor and Support
For Merchants
If you are a small business owner looking for an effective and affordable mobile strategy to connect with and retain your customers, visit our MERCHANTS page. Learn how our pre-built platform can help local businesses like you.
Become A ShopLoyal Merchant
"Love this app. Keeps me in contact with my favorite shops giving me access to deals as they are happening. Very easy to use! 👍

MP

Deal Seeker
Find These Businesses (and more) on ShopLoyal
Download for Free
Become a ShopLoyal local Insider today and start getting the VIP treatment you deserve!