Optimize your relationships with loyal customers
We're here to help local merchants like you drive more business.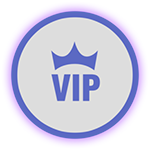 Engage
Establish and deepen connections with your best customers by sending them exclusive mobile alerts. Publish compelling, high value offers to this core group.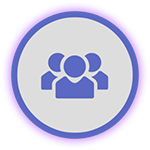 Acquire
New customers come your way by virtue of other local merchants' activity on the ShopLoyal platform.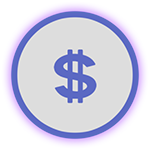 Convert
Turn new customers into your best customers by personalizing their experiences with you.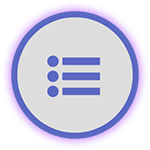 Manage
Conveniently create and track offers and notifications and manage your best customers through the merchant dashboard anytime, anywhere.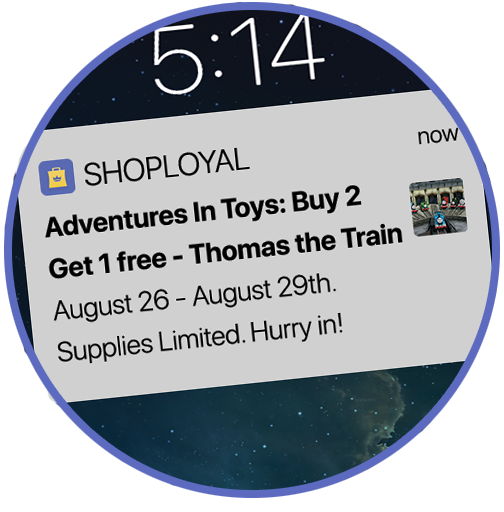 Reward
Get your message delivered in real time via mobile alerts offering exclusive rewards and promotions.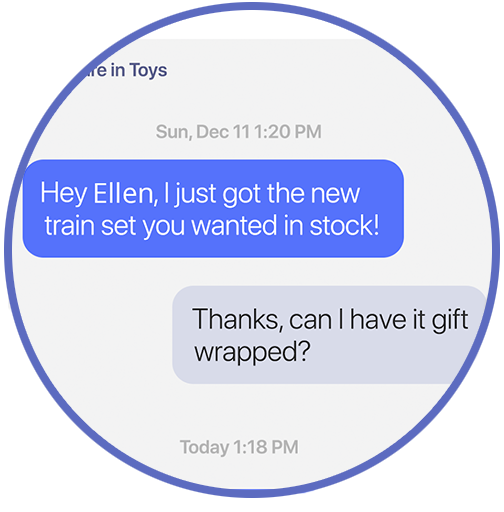 Personalize
Create rich customer experiences by humanizing your interactions. Real time, two way chat capability provides opportunities for quick answers, immediate customer support and fulfillment of custom requests.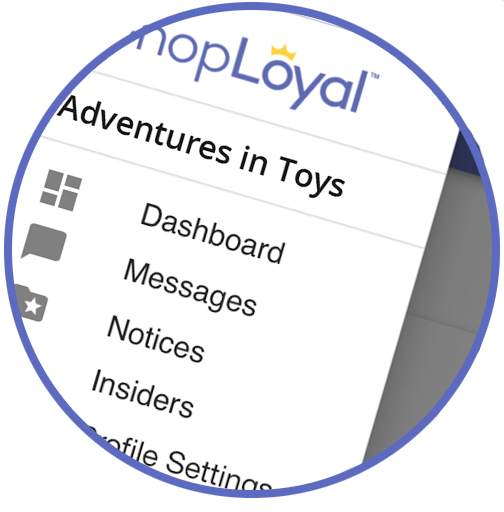 Track Results
Manage and maximize your Insider interactions from desktop or mobile from your unique merchant  portal. Evaluate your efforts on the dashboard with an overview of key engagement statistics. Provide punctual responses to show prompt, real time customer service on the chat tracking page. Send notifications easily with click and fill templates. Update your merchant profile and photos so Insiders accurately find and connect with you.
We love the platform and the instantaneous nature of notifications. Because consumers get a message similar to a text, they're guaranteed to see it and on a good promotion, ShopLoyal may generate up to half of a day's revenue for us.

Donny K.

Axis Music Academy
We get great results with minimal expense and effort. The tools are easy and anyone on our staff can use the platform without any complicated training.

Doug L.

Adventures in Toys
Become A ShopLoyal Merchant Today
If you're interested in becoming a ShopLoyal merchant, fill out the form below and we'll reach out to you shortly. Ask about our special offer!
Monthly Subscription Includes:
Pre-built Customer Loyalty App with Out of the Box Functionality

Continuous Listing in our Local Merchant Directory with your Customized Merchant Profile

Lead Generation via the ShopLoyal Community Platform

Automatic and Continuous Listing in our Local Merchant Directory with your Customized Merchant Profile

Unlimited, Easy to Create Push Notifications with "Fill and Send" Templates

Unlimited, Real Time, 2 Way Chat Conversations

24/7 Access to Merchant Dashboard via Mobile or Desktop Complete with Built-In Reporting

Summarized Weekly Activity Reports via Email

In-Store Marketing Materials and Support